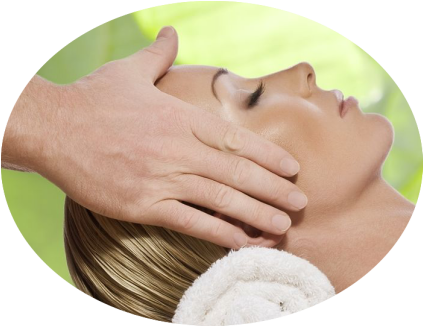 Aspire Skincare & Beauty Facial Menu


Micro Current Facial with LED Light Therapy
Following an electric current to revitalize heal tissues and muscles, a firming serum is applied to your skin using the LED light therapy (ideal for increasing the serums effect!). You'll be inspired by how your skin looks after just one treatment. Be Inspired by seeing firmer, hydrated, toned & glowing skin with softened fine lines & wrinkles.

Radio Frequency (RF) Facial Treatment
RF Skin Tightening is a safe, non-invasive way of tightening loose skin around the forehead, eyes, cheeks, chin & neck. Fine lines and wrinkles are diminished. Skin tone and texture is improved. Luminosity is returned to the skin. Collagen level increased. This relaxing treatment is calming and restoring. You will return to your day feeling and looking younger all in a lunch hour!

Glycolic Peels
Glycolic Peels are an intensive treatment that focuses on resurfacing and renewing skin with less irritation.

Microdermabrasion
Decreases the appearance of superficial hyperpigmentation and photo - damage as well as diminish fine lines, wrinkles, and shallow acne scars. By gently and precisely exfoliating the surface of your skin over a course of weekly sessions, microdermabrasion will remove away years of dull build – up, revealing a more beautiful you.

We do recommend monthly treatments after your series.

Clarifying Acne Facial
Deep cleansing treatment designed to remove impaction of cells and sembum in pores, to decongest skin and to control signs of acne and breakouts for healthier looking, clean clear, glowing skin.

Enzyme Facial
Using a blend of professional strength enzymes from Pineapples in Thailand and Green Papaya. The enzymes dissolve dull dry skin cells, soften impactions in pores gently lifting unwanted pigment from the skin. Your skin feels clean, fresh and glowing.

Vitamin C Flash Treatment
Using Vitamin C for skin with excessive sun exposure. Returns hydration of tired skin. Prevents and treats skin photo aging. Excellent treatment for external aggressions such as sun exposure, tobacco and pollution.

LED Light Therapy
LED light therapy simply applies light energy to skin for healing effects. The light causes a natural photobiochemical reaction that can be compared with plant photosynthesis. LED light therapy revitalizes skin by stimulating cellular renewal response from deep in the tissue. This helps renew and repair damaged cells and begins rejuvenating tired skin. NASA has proven that light therapy can promote human tissue growth and help heal wounds.